Escape Guide: Turks and Caicos

To kick off our island series, we're starting with the ultimate escape: Turks and Caicos. The water is so blue it looks fake, and the conch comes in so many different culinary variations it similarly defies belief. JetBlue offers direct flights, and the Polar Vortex is always looming, so read on to find out why Turks should be your #NextEscape.
Bob's Bar
South Side Marina, Providenciales
Cocktails overlooking the water in the South Side Marina. Head here on Wednesday for the potluck dinner & BBQ- bring meat to grill.

Danny Buoys
Grace Bay Rd, TKCA 1ZZ, Turks and Caicos
The place to go for drinking and dancing. We love karaoke, and we love a good pun, so this bar had us at hello.

Stelle
Lower Bight Rd, TKCA 1ZZ, Turks & Caicos
Missing New York? Head to Stelle at the Gansevoort for sundowners: the best way to experience the luxurious vibes of the resort without paying for a room key.
COMO Parrot Cay
Turks and Caicos
This 1,000-acre private island is where Keith Richards claims he can go to "loosen up" and if he knew he would die soon, he'd go there to "just hang out." Want to find out what's so special about this piece of paradise that allows Keith Richards to get even looser than he already is on a daily basis? We do too.
 
Versace Bar & Lounge
Morris Plaza #6 (Airport Rd) Turks & Caicos
The aptly named Versace is the spot to dance like you, too, are an international celebrity. Befriend a local, and let them take you--tourists are a rare sighting.

Island Fish Fry
Bight Settlement TKCA 1ZZ Turks & Caicos
Leave the resort and head here for the dancing, and amazing food, on Thursday evenings. Get a sense of local flavor, and see if you can keep up.
Coco Bistro
Grace Bay TKCA 1ZZ, Turks and Caicos
Gorgeous setting for a delicious dinner beneath the palms: treat yo self.

Bay Bistro
Bight Settlement TKCA 1ZZ, Turks & Caicos
Another elegant (and romantic) option for waterfront dining. Last time I was there, we crashed a wedding. Highly recommended.

Mango Reef
TKCA 1ZZ, Turks and Caicos Islands
This gorgeous restaurant on the water is a perfect spot for a night out--and ideal for private parties as well.

Bugaloos
TKCA 1ZZ, Turks and Caicos Islands
Head to Bugaloos Conch Crawl for the conch (see above) and the specialty cigars.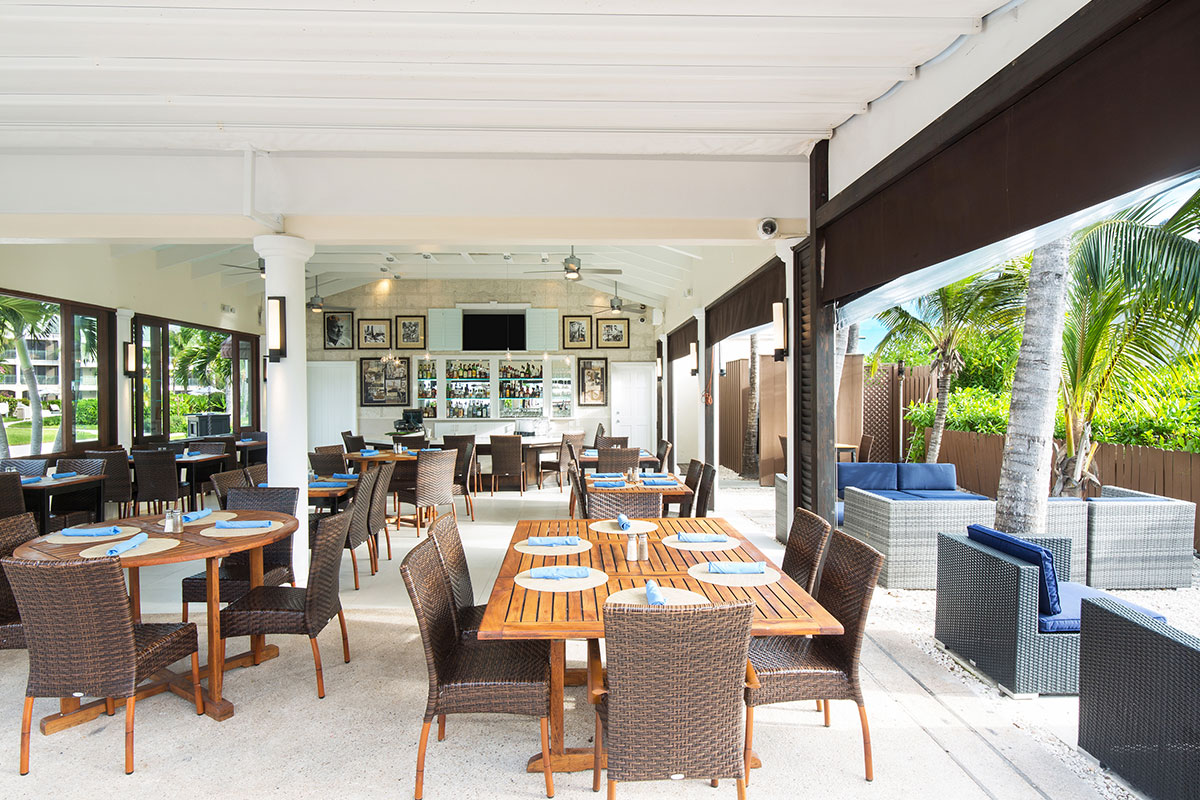 Hemingway's
416 Grace Bay Rd, Turks & Caicos
Named after the famous author/island regular, head here for breakfast and order "The Sun Also Rises": eggs, any way you like it. For historical accuracy, order rum too.
Snorkeling in Providenciales
Providenciales, Turks & Caicos
This is a must: book a boating trip, or snorkeling, and dive for conch and sand dollars. Indulge in some rum punch, and let your captain teach you how to dance.
Middle Caicos
Middle Caicos, Turks and Caicos
Providenciales is the most populated island in Turks and Caicos (and where everyone goes on vacation). Win some extra travel credit by visiting one of the other islands. We recommend Middle Caicos, for obvious reasons (see left).
Da Conch Shack
Blue Hills Rd, TKCA 1ZZ, Turks and Caicos
A must-visit in Turks, and Hemingway's favorite restaurant. Try the conch organ known to be an aphrodisiac. This spot could probably fit in every category, (if you wanted to sleep on the beach), but a conch souvenir is a must to bring home. Either pick one off the beach (and bleach it in your hotel room), or buy one of the gleaming shells on display.
Grace Bay Club
Grace Bay Circle Dr, Providenciales TKCA 1ZZ, Turks & Caicos
Amazing beach, spacious rooms, decadent pool, and even better people. Ask for Alicia at the beach bar. She is a national treasure (and a better dancer than you, undoubtedly.)
Anything to add? Let us know in the comment section.
Katherine Parker-Magyar