The Best Ski Party Weekends Out East
We've already covered the best ski weekends on the west coast, so you didn't really think we would forget about the east, did you? From reggae festivals to Mardi Gras celebrations, here are the best weekends this year to #SkiTheEast. Special shoutout to the totally 80s party down in North Carolina--truly redefining 'hot tub time machine'. Read on for all the detes!
Where: Sugarloaf, Maine
When: April 12th-15th
What: End the ski weekend on a high note at Reggae Fest in Sugarloaf. The weather will be slightly less frigid, and after a beer or four, maybe you can convince yourself you're in the Caribbean rather than Maine. Good luck.
Totally 80s Retro Ski Weekend
Where: Beech Mountain, North Carolina
When: February 22-25
What: head south! "Now in its seventh year, this epic weekend has grown to four days of bending the space-time continuum" hot tub time machine indeed
Where: Killington, Vermont
When: March 24
What: For the first year ever, Killington will be hosting the Vermont Brewers Festival at the base of the K-1 lodge. Thirty breweries will be represented, so we're sure you'll find a way to keep warm.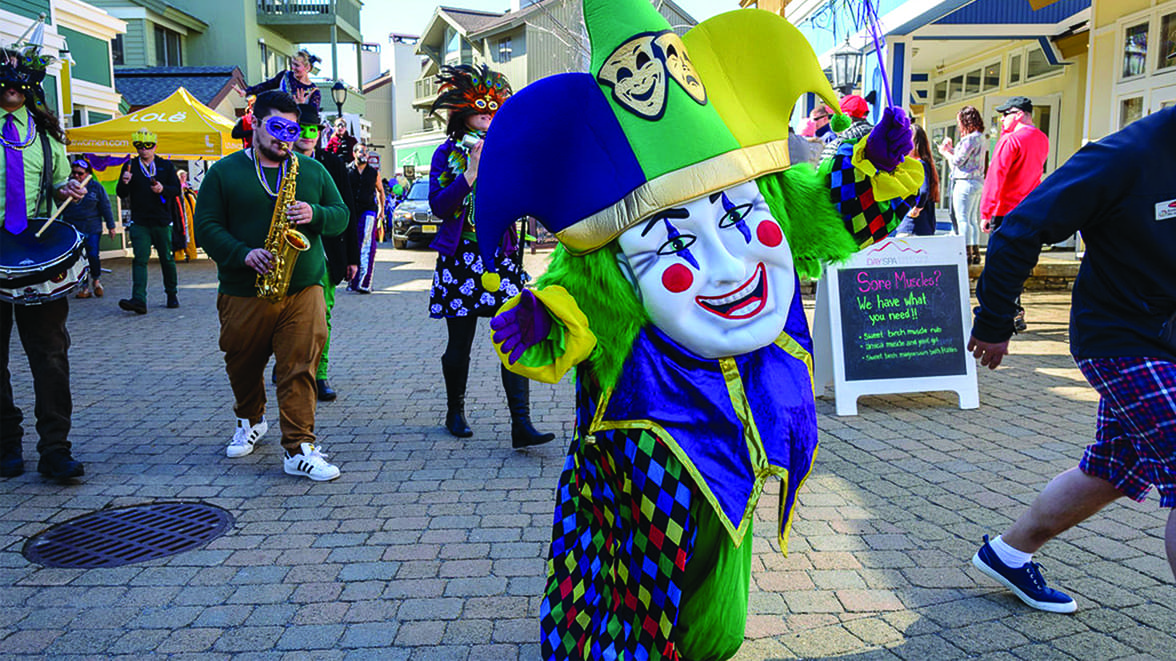 Where: Stratton, Vermont
When: March 31
What: So you love to ski, you love to drink, and you love crawfish? We have the party for you: Marchdi Gras up at Stratton Mountain. Head north to reenact the dirty south.
Did we miss anything? Let us know in the comments!
Katherine Parker-Magyar